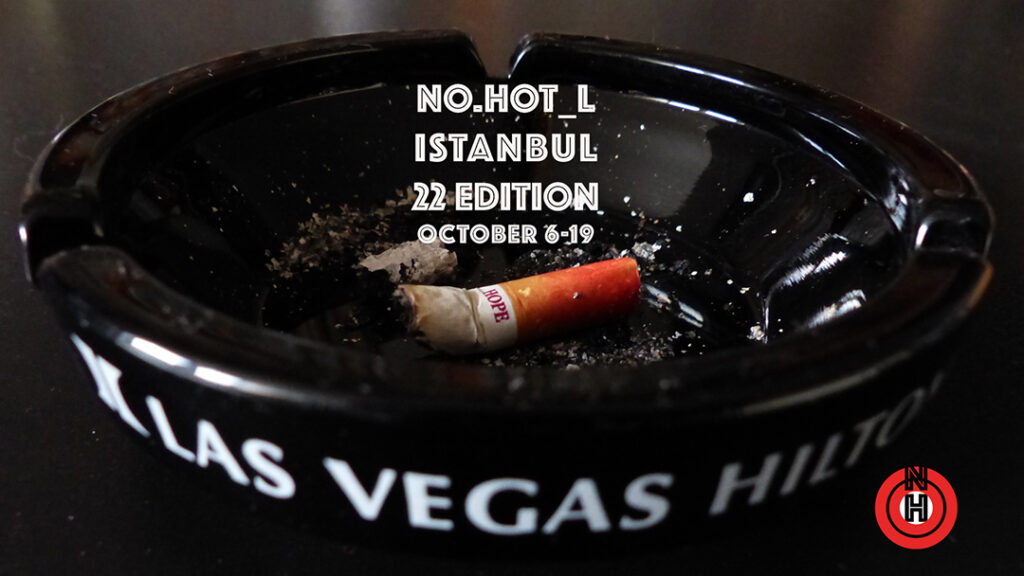 Osmanağa, Cevahir Sokak No:12, Kadıköy, Istanbul 34714
Visit by appointment: please write an E-Mail to NOHOTEL AT TUTANOTA DOT COM
No.HOT_L Istanbul Edition connects people who wouldn't ever have met otherwise. In an apartment they might visit again some other time. There are details of Kadiköy most Istanbul residents do not know. But visitors may find next time they come. No.HOT_L Istanbul Edition is a parallel event of the Istanbul Biennale. And an exchange process between people.
Featuring contributions by
NICK CAVE (US) )
BUKET CENGIZ (TR)
ALEXANDRU COSARCA (AT)
GEORG ECKMAYR (AT)
AMINA HANDKE (AT)
MIKAYLA HEINKE (US)
SEDEF İLGIÇ (TR)
GERDA LAMPALZER (AT)
YULIYA LANINA (US)
LISL PONGER (AT)
ESER SELEN (TR)
IPEK YEGINSÜ (TR)
DENNISSA YOUNG (US)
AND MANY MORE
OCT 6
5 – 10 PM LOCAL TIME
OPENING
_________

READING PERFORMANCE BY DENNISSA YOUNG (9 PM)
_________
OCT 8
5 PM LOCAL TIME
ŞÖLEN / THE FEAST
HOSTED BY PASAJ
_________
OCT 11
5 PM – 8 PM

TEA PARTY HOSTED BY SEDEF İLGIÇ
_________
OCT 15
6 PM LOCAL TIME
A BRIDGED
PERFORMANCE RECEPTION AT THE AUSTRIAN CULTURAL FORUM
(by invitation only)
_________
OCT 19
5 – 10 PM LOCAL TIME
CLOSING EVENT
SHORT FILM PROGRAMME AND ARTIST TALKS (VIA ZOOM)
GEORG ECKMAYR (AT): OPEN WATER (2021, 11 min)
YULIYA LANINA (US): THEME AND VARIATIONS (2013, 10 min)
LISL PONGER (AT): PHANTOM FOREIGN VIENNA (1991/2004, 27 min)
_________